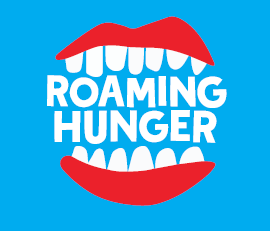 New Business Manager || Experiential Marketing Agency
Description
The Roaming Hunger's Experiential Marketing Agency New Business Manager will be responsible for working with the Sr Management team to uncover, field, nurture, and close all new business opportunities. The ideal candidate is an intelligent, intuitive, experienced Experiential Agency generalist who is equally comfortable building and delivering an exquisite pitch presentation and managing a large pipeline of incoming leads. Equal parts salesperson and strategist, our New Business Manager is our Clients' first impression of the Agency and must be confident, persuasive, and extremely personable.
This individual will:
• Manage the New Business Pipeline
• Sort and track all inbound leads, including redirects to other departments
• Make first Client contact and qualify leads
• Keep a running balance sheet of potential Clients and potential revenue
• Formulate outbound new business opportunities
• Develop New Business relationships
• Strategize, project manage, and create New Business presentations and pitches
• Write and create all proposals and contracts
• Brief additional team members on closed new business
Qualifications:
The successful candidate must meet the following qualifications:
• Bachelor's Degree or Higher
• Minimum of 3 years of Agency experience (Advertising, Design, or Marketing)
• Minimum of 2 years experience in Business Development (pitching, proposal writing, etc.)
• Experiential Marketing Agency experience is a plus
Compensation: DOE + Bonus / year + Medical, Dental & Vision
RSJ/Swenson is providing candidate screening services. NO PHONE CALLS PLEASE. Failure to comply could effect your consideration.
Learn more about us here: https://roaminghunger.com/experiential-marketing-agency/